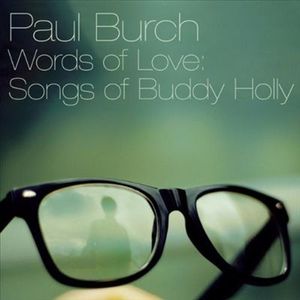 Songs
Rave On
Not Fade Away
Everyday
Love's Made A Fool Of You
Well...All Right
Midnight Shift
Think It Over
It Doesn't Matter Anymore
Blue Days, Black Nights
It's So Easy
Peggy Sue
Wishing
Words of Love

Production
Producer PB with Dennis Crouch & Jen Gunderman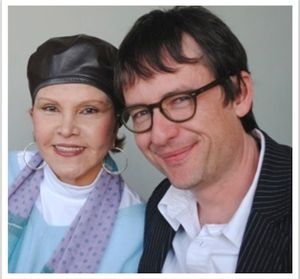 Recording and Balance PB
Mastering Don Cobb, Eric Conn

Art
Photography Melissa Fuller
Design Sheila Sachs

Musicians
Guitar, Drums (Not Fade Away) Paul Burch
Upright Bass Dennis Crouch
Electric Bass Jim Gray
Piano, Accordion, Harmony Jen Gunderman
Drums Tommy Perkinson, Marty Lynds
Fiddle Fats Kaplin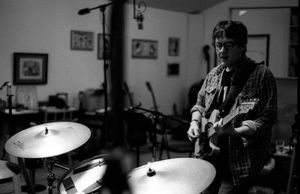 Harmony and Fender Stratocaster (Wishing) Will Kimbrough
Fender Stratocaster (Blue Days, Midnight Shift) Kenny Vaughan
Tenor Saxophone Paul Thacker
Quotes
Mary Elena Holly Paul Burch's Words of Love is a gem of an album. Paul brings his own voice and style to these beautiful versions of the classic songs of Buddy Holly. And I know Buddy would have appreciated it, too. Rave On!

USA Today Rave On Song of the Week

All Music Opening with a Bayou-kissed rendition of "Rave On," Burch and company tear through the remaining 12 cuts with both gusto and grace, all while remaining remarkably true to the source material. Might be the closest anyone's come to capturing the sweetness and simple, primal magic of the originals.

Nashville Scene Best of 2011

Films

THINK IT OVER w/CHRIS SCRUGGS


Notes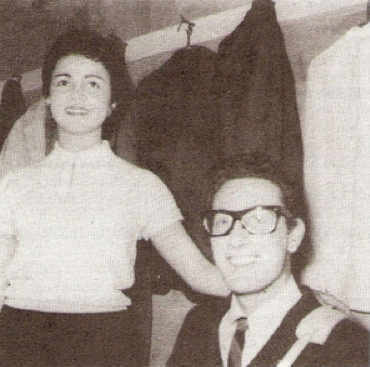 Who was this skinny kid from Lubbock, Texas--a high school graduate whose unique blend of country and R&B not only defined the 50s but the 60s as well? Like Elvis ("without him none of us would have made it," said Holly) the original lineup of the Crickets, Holly's backing band, were comprised of just bass, drums, and guitars. But unlike Elvis (who was an underrated rhythm guitarist), Holly plugged in with a new instrument--the Fender Stratocaster--and truly led his band with a singular style that could jump from rhythm to lead and back again. Holly used the studio as a workshop, trying unusual sounds like celeste, double tracked voices, and box drums. On stage, the Crickets put on a lean, loud, and raucous, show. Their tour of England inspired the future Beatles, the Hollies, the Who, T-Rex, Led Zeppelin, and the Rolling Stones.
Once a star, Buddy sought collaborations with King Curtis, Ray Charles and Mahalia Jackson. Sensing that Greenwich Village might be the next great music scene, he and his wife, Maria Elena, found an apartment near Washington Square. He enrolled in Lee Strasberg's Actor's Studio, made plans for a Spanish language album ("It's the beauty of the language I'm interested in"), and imagined a music center in Lubbock so young musicians, like his protégé Waylon Jennings, could learn the business.
And he's still here. Everyday. I hear the echo of his forward thinking spirit in these strong, thoughtful songs. Buddy wasn't allowed a long life yet somehow, his songs are all about perspective. They still cut. They still heal. And isn't it good to be reminded that beautiful things can come from everywhere, even a little town in Texas.

                           If anyone asks you what kind of music you play, tell them 'pop.' Don't tell them 'rock 'n' roll'
                           or they won't even let you in the hotel  --Buddy Holly